📣 How To Make Your Own Emoji Wallpaper ✅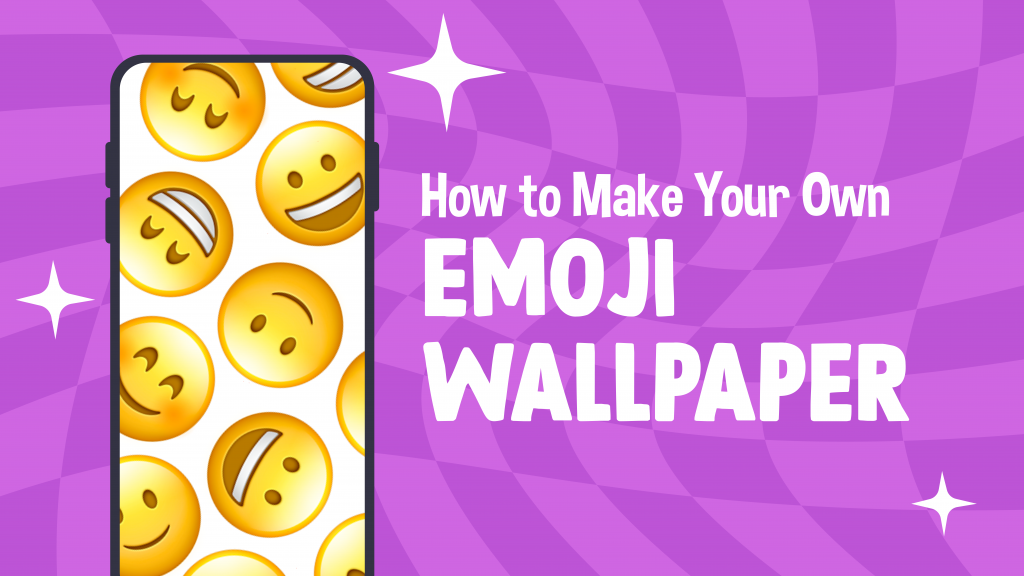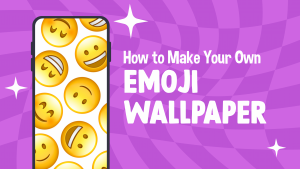 Our gadgets have become an essential part of our day-to-day life. Our mobile phones keep us connected with the world. We use them to communicate with our friends or to stay updated on global events and trends. Whether it's for work or school, everyone seems to be glued to their computer nowadays, too. We're so connected to our gadgets, we personalize them thoroughly from the wallpaper we use to the casing of our smartphones. Ask anyone what their current phone, laptop, or tablet wallpaper is, and you'll immediately get a glimpse into their personality. If they're a family man, you'll most likely see pictures of a wife and kids. If they like emojis, expect to see different emoji wallpapers and more.
In decorating your home screen, there are many directions you can go and many designs for you to choose from. Whatever you fancy, you'll find wallpaper for you, whether you're into sports, entertainment, cooking, housing, or gardening.
On how to access them, the most popular way to gain wallpapers is to download them. There is no problem with that, as long as we do it legally.
How to Make Your Own Emoji Wallpaper (For iPhone Only)
You might be surprised to know that there are other, faster ways to do it. Recently, operating systems like the iOS 16 leveled up this practice by embedding in their features a built-in emoji wallpaper creator tool.
This cool tool allows users to create their emoji wallpaper and use them as their home screen or lock screen wallpaper. Users can choose the background and emoji layout for the wallpaper, too.
In this guide, we walk you through the steps you need to take to make your personalized emoji wallpaper:
1. Go to the Settings feature of your iPhone. Once you're there, look for the Wallpaper section.
2. Tap on Add New Wallpaper or do a long press on the lock screen and click on the "+" button.
3. Do you see the circles below the Add New Wallpaper portion? Look for the Emoji button; it's yellow, you won't miss it!
4. Choose six emojis from your phone's keyboard.
5. Look for the "X" button and tap on that.
6. Go to the bottom right side of your screen. Look for the "…" button, then tap on it.
7. Click Background.
8. Pick the color you want for your background. You can choose from the options or go through the color grid if the color you want isn't there. To access the color grid, you just need to move the slider in different directions.
9. Swipe left on the screen. Choose from the small, medium, and large grid options.
10. Look at the right side of your screen. Do you see the word "Done"? Tap on it.
That's it! You've just created your own emoji wallpaper!
Emoji Wallpaper For Android Devices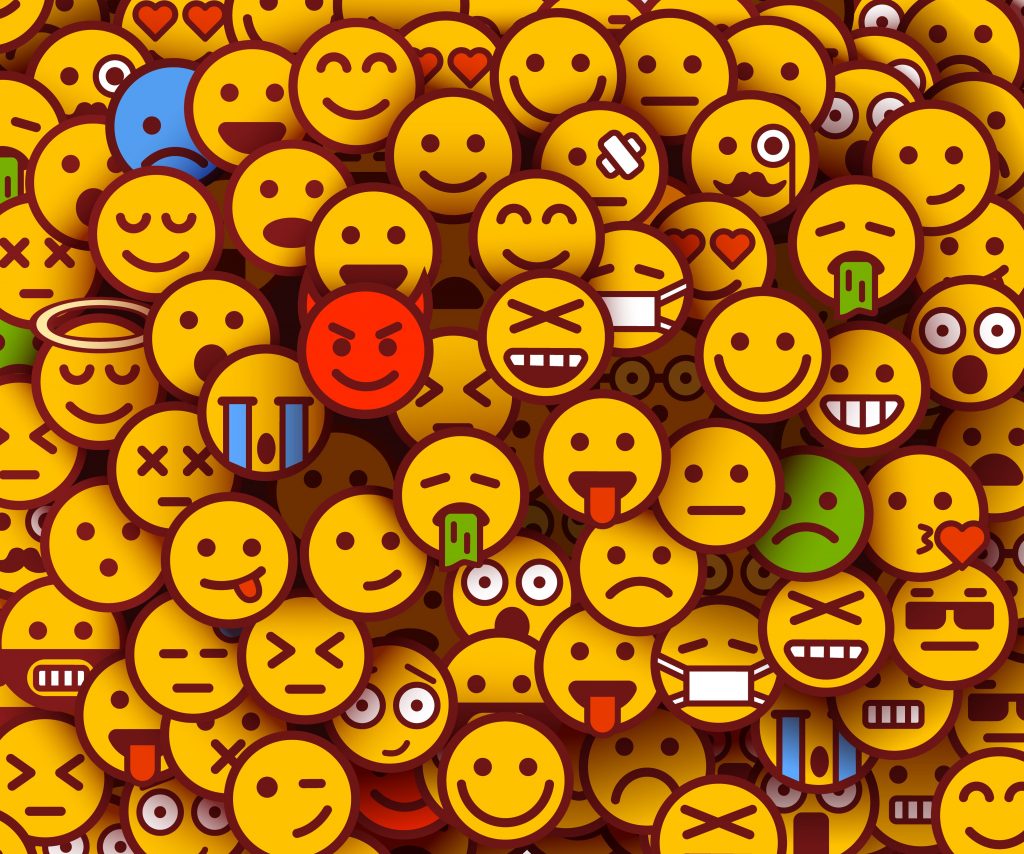 If you're using an Android phone, and you want your home screen to display emoji wallpaper, unfortunately, you won't be able to do this directly from your device. One option for you is to download wallpaper from a wallpaper site, like wallpapers.com, and save it on your phone. We explain how to do it below:
1. Open the browser on your Android device and go to your desired wallpaper site. For this session, let's use wallpapers.com.
2. Go through all 24 categories. Once you've found a category you like, tap on the category title. You'll be sent to another page.
3. Look through all the wallpapers. Find one that fits your liking, then click on that.
4. Click on the Free Download button. It's a blue button with white font.
5. Do the long press on the picture and save it to your phone's photo gallery.
6. Go to the Settings section of your phone. What you see there will depend on the type of phone you have.
Applying an Emoji Wallpaper On Samsung Phones
For Samsung phones, applying your emoji wallpaper, or any other wallpaper, is slightly different. The first step begins by going to the Gallery app. When you're there, choose the picture or video you want to use as wallpaper. Afterward, follow the steps below:
1. Click on the More Options button.
2. A white window will pop up. You'll see a couple of buttons. Tap Set As Wallpaper — it's the second option.
3. You can set the wallpaper for your Home screen, Lock screen, or both your Home and Lock screens depending on your preference.
4. You'll be shown an example of what it will look like. Adjust the image to your liking. You can drag it around, zoom in, or out.
5. Once you're satisfied, tap Set on Home screen, Set on Lock screen, or Set on Home and Lock screens to save your new emoji wallpaper.
Applying an Emoji Wallpaper on Google Pixel Phones
For Google Pixel phones, the process is quicker and smoother. First, you'll need to go to an empty area on your home screen. Do a long press on that area.
1. A pop-up menu will appear with several options.
2. Select Styles & Wallpapers. You'll then see the Styles & wallpapers page.
3. To view all the wallpaper categories, swipe up.
4. Select My Photos to get the wallpaper you downloaded.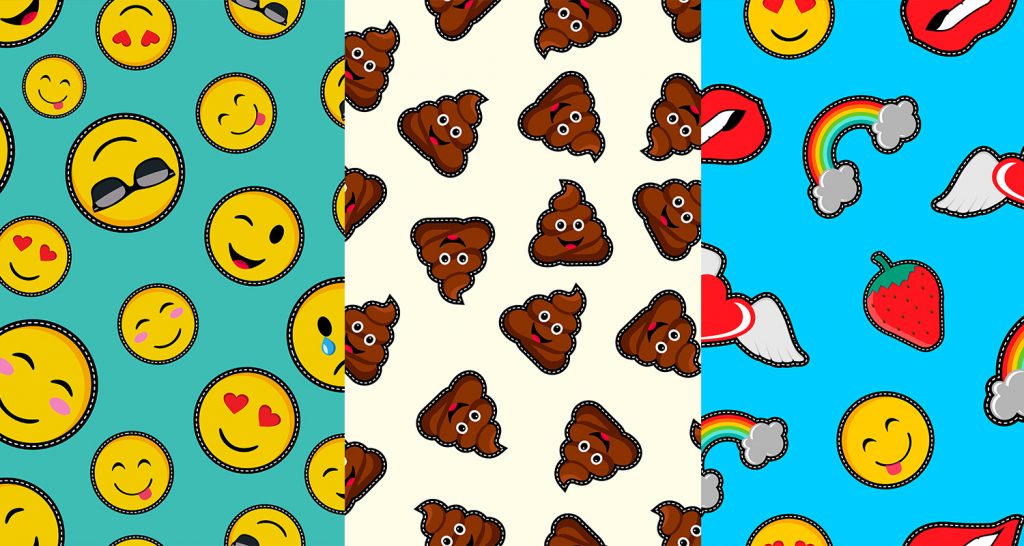 How to Change Emoji Wallpapers Automatically On Windows
Now, more than ever, people are finding themselves stuck at home, or at the office, staring at a computer all day. Such a monotonous routine will lead to boredom or worst, depression. When even the latest work gossip cannot excite you, something as simple as the right emoji wallpaper or screensaver is sometimes all you need to point you in the right direction for the day.
Also, if you have a computer with Windows 10 installed, you can even automatically change your background depending on the time of day. Here's how:
1. Make a new folder and place the wallpapers you want to use in it. Label the images based on how you want them to appear.
2. Go to Settings. Click on Personalization, then click on Background.
3. Tick the Background box followed by the Slideshow option.
4. Once you have done that, go to Choose Albums For Your Slideshow.
5. Tap on the Browse button and then select the folder with your background images.
6. Under the Change Picture Every tab, choose the number of hours you want your wallpaper changed.
7. Last, make sure the Shuffle option is disabled. If it isn't, the wallpaper you want will appear randomly.
No matter how much you love emojis, using the same old plain 😀 Grinning Face emoji or the 😢 Crying Face emoji to design your gadget gets really boring after a while. It's a good thing though, there are plenty of wallpaper sites around, with emoji wallpapers options you can download for free.
Best Wallpaper Sites
Yes, you heard that right – finding free emoji wallpapers for your desktop computer, tablet, or laptop is as simple and easy as 1-2-3 nowadays. With so many options available, we just wanted to make sure you get the best for your needs. With this in mind, we did the heavy lifting for you by going through what's available and making a list after.
Wallpapers.com
We must admit, Wallpapers.com's tagline: "Find the perfect wallpaper to suit your style and personality," is quite on point for the brand. The site's wallpapers are grouped by category, and there are over 24 categories available to choose from. In addition, all the wallpapers here are 100 percent original, designed, and submitted by wallpaper creators. You'll find unique and original artwork here.
In the free emoji wallpapers category, no two designs are ever the same. As an example, you'll see a flat lay of pink ribbons, and pink hearts on a white background, right beside neon-colored diamond-shaped emoji, on a black background. Some wallpapers feature pop culture versions of emojis, such as the character of Gene in the 2007 animated film "The Emoji Movie."
The site also has a clean interface. Moving from one page to another is quite easy, which is a definite plus. You can also share the wallpapers you like straight from the site to your email account, or upload them from wallpapers.com to your favorite social media platform. If you want to embed a wallpaper you like onto your blog or website, all you need to do is copy a code and paste it anywhere on your site. Ta-dah, the wallpaper you want to be transported will already be there!
Wallhaven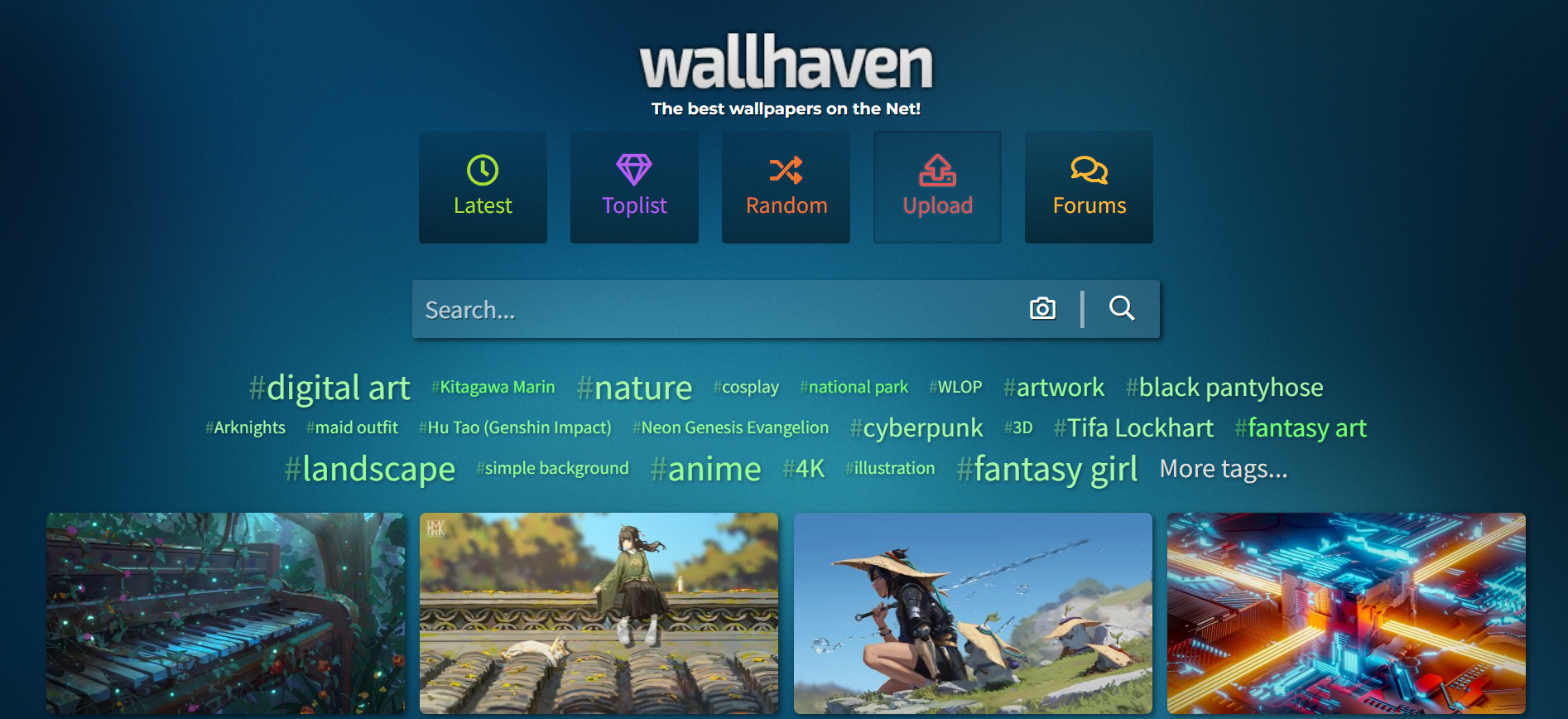 Wallhaven is a well-liked source of free wallpaper because of its unique and amazing designs. If you don't want to have the same wallpaper as someone else's, this site is where you should go. One feature that stood out to us is the site's easy-to-use filtering options. You can easily search for wallpapers that you like using the search box provided on the website.
Users can refine the search results of a particular product listing page by size, color, or resolution. There are search refinement options available to users based on orientation as well, whether you prefer landscape or portrait.
Wallhaven's emoji section isn't as extensive as wallpaper.com's, but the images are fascinating and worth the download. Where can you find a 💩 Poo emoji and the 😱 Face Screaming In Fear emoji made of tiny pieces of luggage? Or the 👍 Thumbs Up emoji on white pieces of clay shaped like mobile phone cases? Only here.
If you have kids, we recommend you do not give them the link to this site because some emoji wallpapers are not appropriate for children. A wallpaper showing smileys inside a gun barrel might be too graphic for kids, the same goes for an Anime-inspired wallpaper showing a woman with a smiley on her breast. However, not all of them are overtly sexy or talk about guns. You need to pick the wholesome ones if you'll be getting wallpapers for minors.
Wallpaper Cave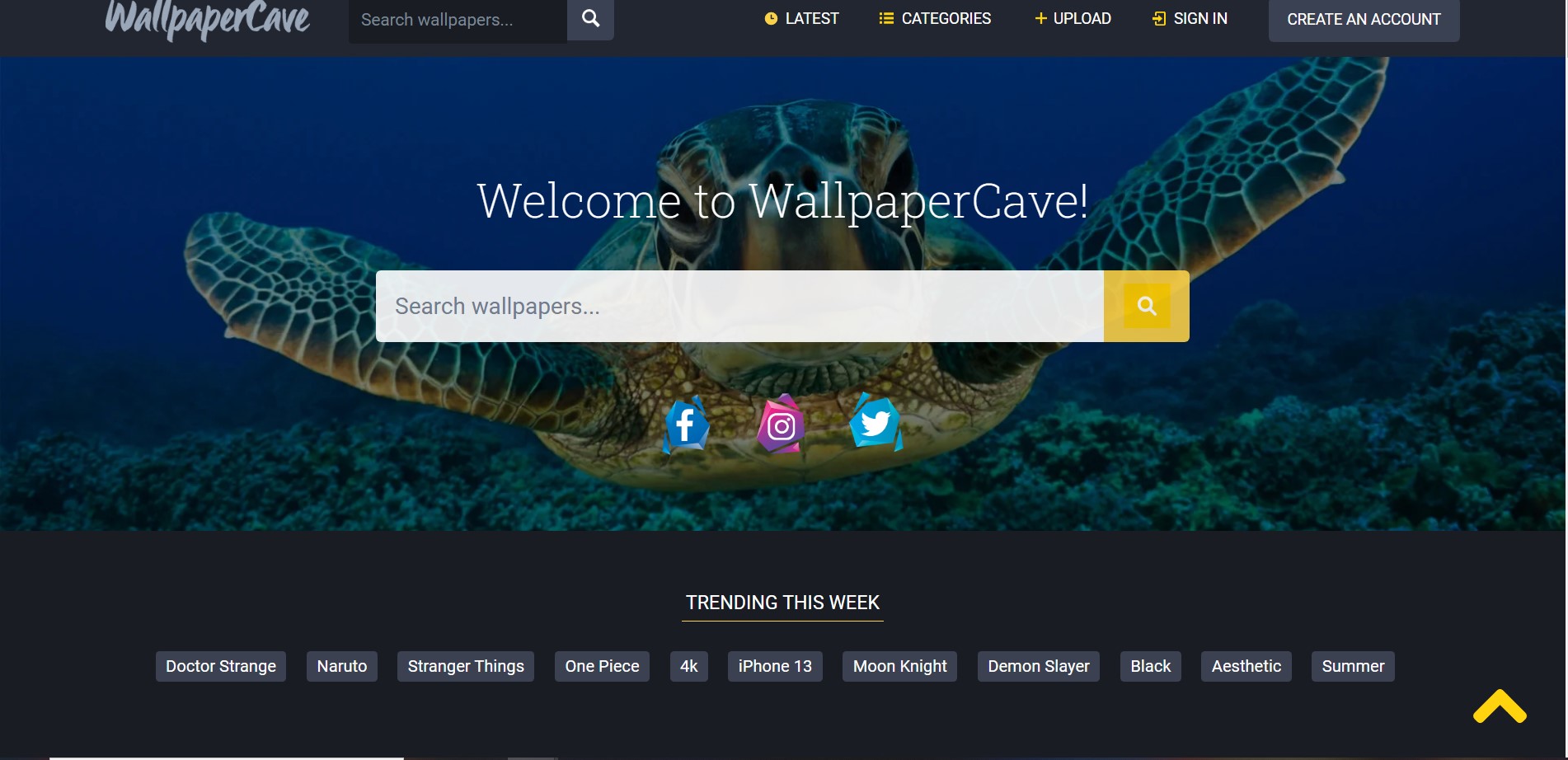 Wallpaper Cave has an up-to-date collection of all the latest and most popular wallpaper images. On the site's landing page are links to the most downloaded wallpapers on their site, their featured wallpapers, and most recently liked wallpapers.
Wallpaper Cave is an online community of wallpaper enthusiasts. This means a large chunk of their wallpapers is made by independent wallpaper designers. Wallpaper Cave values users so much, that there's even a Featured Users section, where visitors can view wallpapers made and communicate with the site's members.
In addition, this is a significant source if you want to beef up your emoji wallpaper collection, because there are so many emojis to choose from! All the emojis in Wallpaper Cave's emoji category have emoji wallpaper designs under them. For instance, if you click on the Sunglasses emoji subcategory, you'll see various wallpapers featuring the 😎 Smiling Face with Sunglasses emoji.
Some collections aren't based on just one emoji. A category titled "Emoji Summer" has wallpapers featuring summer-related emojis, while an Emojis Rainbow group features emojis in colors of the rainbow. Some emoji groups are downright depressing, like the Broken Emoji collection and the Fake Smile collection. If you don't want to be affected by all that negativity, we suggest you skip those.
Wallpaper Flare

If you want your wallpapers and screensavers to stand out in high-definition, best you set your sights on Wallpaper Flare. The site is home to high-quality, high-definition wallpapers of different shapes and sizes. You'll find 4k wallpapers, widescreen wallpapers, and even dual monitor or triple monitor wallpapers. These wallpapers can be downloaded in nearly every resolution to ensure they will work with your device.
Unlike the previous sites, you won't find a list of categories on its landing page. At the top part of the page is a rundown of its most popular wallpapers, and that's pretty much it. To see what they have in store, you'll need to type in a keyword related to the type of wallpaper you're looking for.
So, we did just that and when we checked out the site's emoji wallpaper section, we were surprised to see real-life emoji images that closely resemble their animated versions. One wallpaper showed a woman covering her face with assorted emoji balloons, while another wallpaper showed two emoji pillows inside a tin can.
When you click on the wallpaper, you can crop the wallpaper online, or download it in a specific resolution and/or dimension. Like Wallpaper Cave, Wallpaper Flare features wallpaper designers' artwork. And since it does that, Wallpaper Flare has a tab where creators can send their reports when their images are shared without permission.
WallpaperSafari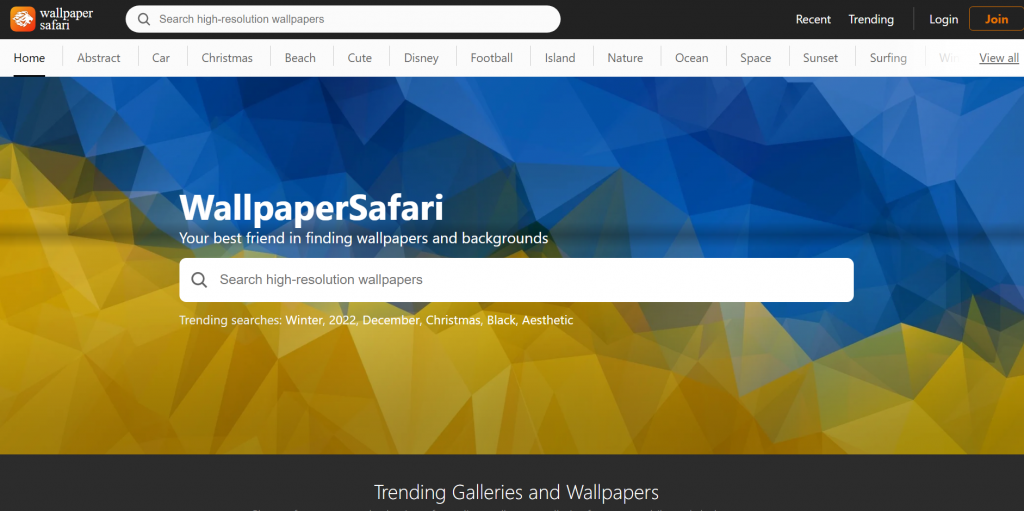 Our last pick is a site that prides itself on being "your best friend in finding wallpapers and backgrounds." These words are written above the WallpaperSafari's search bar and in its About section.
While we're not too sure about the best friend part (how to prove it?), we're giving two thumbs-up to the site's carefully curated collection of wallpapers. In addition, all the wallpapers here are high-definition and suitable for mobile and desktop screens.
At the top part of the site's landing page is a rundown of all of WallpaperSafari's different categories, ranging from neon abstracts to cute Christmas scenes. Plus, for those who are looking to keep their background screens on-trend, the site has a Trending Galleries And Wallpapers section on its homepage, along with a Recently Liked Phone Wallpapers and Recently Liked Desktop Wallpapers part.
Meanwhile, you can count on the wallpapers in the site's emoji section to provide your digital workspace with a daily cuteness boost. Most of the wallpapers are pastel-colored with fun, stylish designs. If you're a girly girl through and through, chances are you'll be downloading products from here every day.
Emoji wallpapers are grouped into separate categories. Some categories have a dreamy fairytale-like vibe like the Unicorn Emoji Wallpaper collection, and Queen emoji collection, while others have a more classic design. Some parts aren't so feminine in style as well, such as their basketball emoji and alien emoji wallpaper collections.
Conclusion
As we near the end of our discussion, we hope we gave you enough guidance in finding the best wallpaper, desktop background, or screensaver to suit you. If our recommended sites don't have what you're looking for, there are plenty of other ones.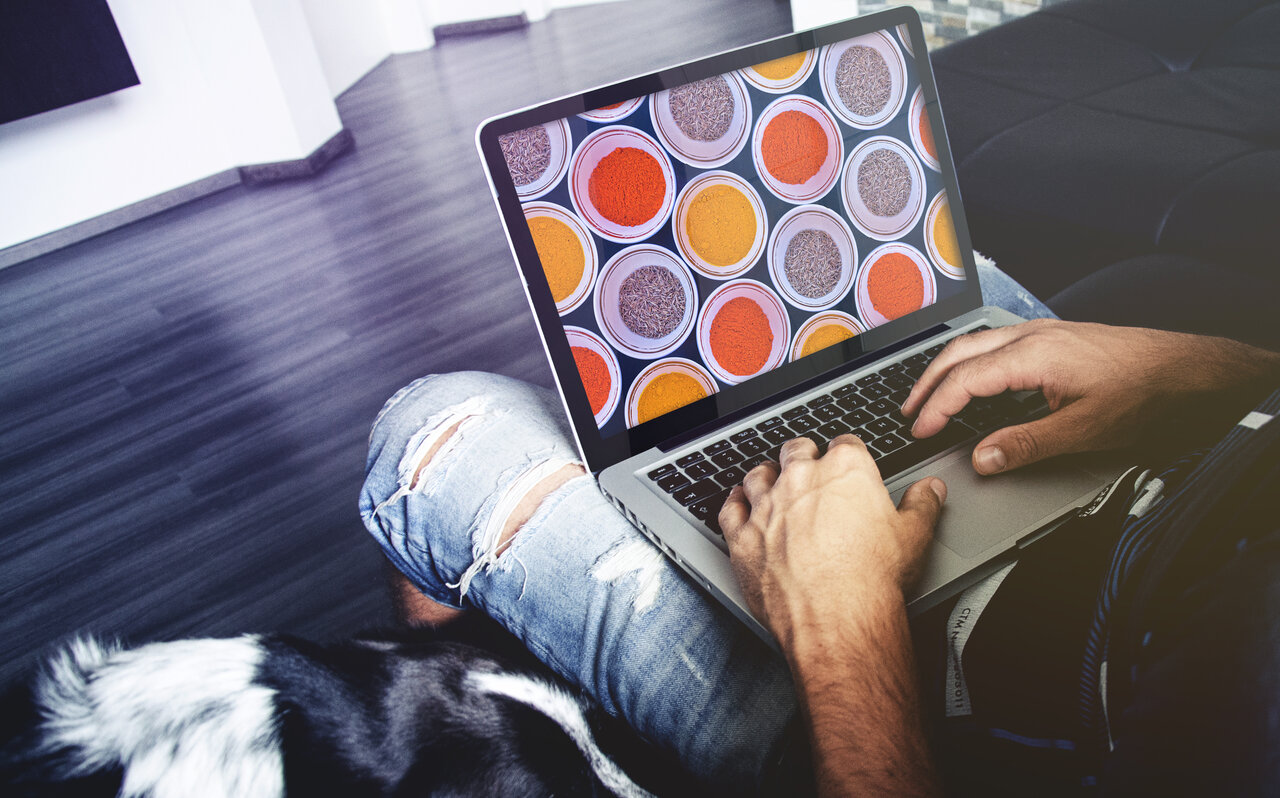 How To Find The Best Wallpaper
Before you go your way, we're sharing a few tips to help you determine if a site you're looking at is worth your time.
First off, does the site have wallpapers in your screen size? If you aren't aware of the exact size of our screen, use a tool to determine your screen size and then limit your wallpaper search to these dimensions. You can also pick the screen resolution closest to your current display to figure out the size.
Next, check out the categories. A good wallpaper site will have neatly defined categories to help users quickly find their wallpapers. Third, how often does the site add new wallpapers to its roster? Wallpaper sites that update frequently and add new images to their collection based on the latest trends will help keep your wallpaper collection fresh.
Last but not least, what are some of the site's best features? If you're a wallpaper designer, a site with strong copyright laws and a solid user community are two things you should consider. However, if you're on social media a lot, wallpapers with social media share buttons should be a priority. Be careful of the designs you choose. Some might not be appropriate for work or school. If you love emojis, pick a safe emoji wallpaper; those that have nothing to do with guns or middle fingers.
In today's world, a person's gadget can be much of a statement as one's hairstyle or clothing choices, so choose wisely. Choose the wallpaper that truly represents you.