Symbols Speak: Decoding Emoji Language and Its Impact on Communication 🗣️💬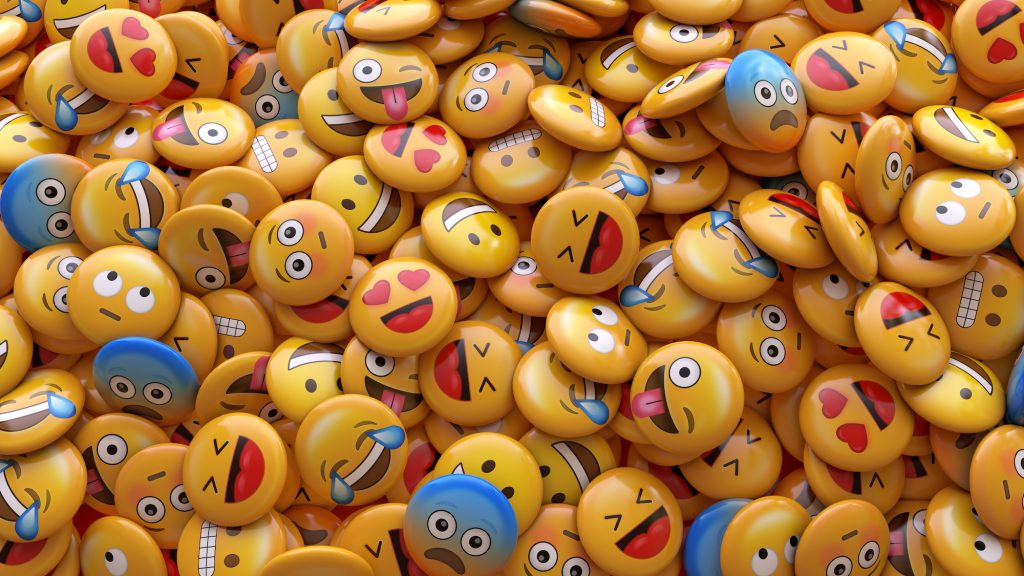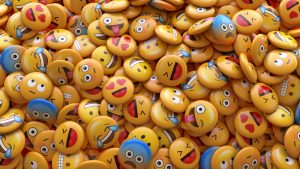 In a world of digital interactions, where words sometimes fall short, emojis have emerged as the ultimate universal language, transcending linguistic barriers and connecting people of all ages and demographics. From 😂 to 🤔, 🎉 to ❤️, emojis express a myriad of emotions, actions, and objects, enriching our conversations with a burst of color and creativity. Let's dive into the fascinating world of emojis and decode their meaning, usage, and the profound impact they have on our communication styles! 🤩🚀
The Origin of Emojis: 📅🇯🇵
Emojis trace their roots back to Japan in the late 1990s, where the term itself is a combination of "e" (meaning picture) and "moji" (meaning character). Shigetaka Kurita, an employee at NTT Docomo, created the first set of 176 emojis in 1999, which were primarily inspired by weather symbols and kanji characters. Little did he know that these tiny pictographs would revolutionize the way we express ourselves digitally! 🌱🌏
Decoding Emoji Meanings: 📚🔍
😍 Love and Affection:
One of the most popular emojis, 😍, depicts a face with heart-shaped eyes, representing admiration, love, and affection towards someone or something.
🎉 Celebrations and Joy:
When it's time to celebrate, the 🎉 emoji comes into play! It symbolizes excitement, happiness, and the spirit of festivity.
😂 Laughter and Humor:
Laughter is contagious, and so is the 😂 emoji! It portrays tears of joy and is widely used to indicate something funny or amusing.
🤔 Pondering and Curiosity:
The emoji 🤔 showcases a pondering expression, conveying a sense of wonder, curiosity, and thoughtful introspection.
❤️ Love and Compassion:
The ❤️ emoji, a classic red heart, represents love, care, and compassion towards someone or something.
🙏 Gratitude and Respect:
When you want to express gratitude or show respect, the 🙏 emoji, with its hands pressed together, is the perfect choice.
🌸 Beauty and Nature:
Symbolizing beauty and nature, the 🌸 emoji represents blooming flowers, rejuvenation, and the arrival of spring.
The Power of Emoji Communication: 🌟📱
Enhancing Emotional Expression:
Emojis, with their colorful and expressive nature, add a whole new dimension to our messages. They convey emotions more vividly than words alone ever could. For example, a simple "Congratulations!" can turn into an exuberant celebration by adding a 🎉 emoji at the end! 🎊🥳
Bridging Language Barriers:
In this globalized world, we encounter language barriers often. Emojis become a common ground for communication, transcending languages and cultural boundaries. A ❤️ emoji can convey love and affection to anyone, regardless of the language they speak. 🌐🤝
Fostering Creativity:
With a plethora of emojis at our disposal, we can creatively express ourselves and interpret messages in unique ways. 🎨🤩 For instance, a sequence of emojis like 🌞🍦🏖️ can paint a picture of a sunny day at the beach, stimulating our imaginative faculties.
Simplifying Complex Emotions:
Sometimes, emotions are difficult to put into words. Emojis serve as a bridge between our inner feelings and outward expression. The 😢 emoji, for instance, can communicate sadness or empathy during challenging times, even when words fail us. 😢💕
The Evolution of Emojis: 🔄🆕
Since their inception, emojis have come a long way. With each passing year, new emojis are added to keep up with our ever-changing world and the need for representation. Unicode Consortium plays a significant role in ensuring emojis remain diverse and inclusive. From various skin tones 👍🏽👍🏻 to same-gender couples 👩‍❤️‍👨👨‍❤️‍👨, emojis now reflect the beautiful tapestry of humanity. 🌈🌍
When and Where to Use Emojis: 📍🕰️
Emojis work wonders in adding a touch of flair to our digital conversations, but knowing when and where to use them is essential. Here are some key tips:
Social Media Platforms:
Social media platforms like Instagram, Twitter, and Facebook are ideal playgrounds for emojis. They bring life to your posts, making them more engaging and relatable. However, avoid excessive use, as balance is the key! 📱📸
Casual Text Conversations:
When chatting with friends and family, emojis are your best friends! They create a warm and friendly atmosphere and make conversations lively. A well-timed 😄 can brighten someone's day instantly. 🗣️💬👫
Professional Settings:
In professional or formal settings, it's best to use emojis judiciously. Stick to the classics like 👍 or 😉 to maintain a professional tone while still injecting a hint of friendliness. 🤝👔
Emojis in Marketing and Branding:
For businesses, emojis can be powerful marketing tools. They catch the audience's attention and make brands more approachable. Emojis can be integrated into email subject lines, social media campaigns, and website content to foster a deeper connection with the audience. 📈📬📣
Emojis and Cultural Trends: 📈🎯
Emojis are not just simple icons; they are influenced by and, in turn, influence cultural trends. For instance, the rise of the 💯 emoji to indicate something is perfect or genuine reflects the trend of seeking authenticity and perfection. 🌟👌
The Dark Side of Emojis: ⚠️🌑
While emojis have predominantly been a force of positivity, they can also be misused or misinterpreted. Using emojis insensitively or inappropriately may lead to misunderstandings or hurt feelings. It's crucial to be mindful of the context and the receiver's feelings before sending emojis. Remember, with great emoji power comes great emoji responsibility! 🙏💭
The Future of Emoji Communication: 🚀🔮
As technology advances, emojis will undoubtedly evolve along with it. We can expect more inclusive and diverse emojis that reflect the ever-changing landscape of our society. With the rise of augmented reality and virtual reality, who knows, we might even be communicating through virtual emojis one day! 🤖🕶️
Conclusion: The Language of Tomorrow 🌠🔚
Emojis have become an integral part of our modern communication landscape, transcending age, language, and culture. They add vibrancy, emotion, and personality to our digital interactions, making our messages more powerful and memorable. Whether it's to share joy, convey love, or simply bring a smile to someone's face, emojis are there to speak the language of our hearts. 💌💖 Embrace the emoji revolution and let the symbols do the talking! 🗣️💬✨