📣 Unicode Announces Unicode 14.0 Delay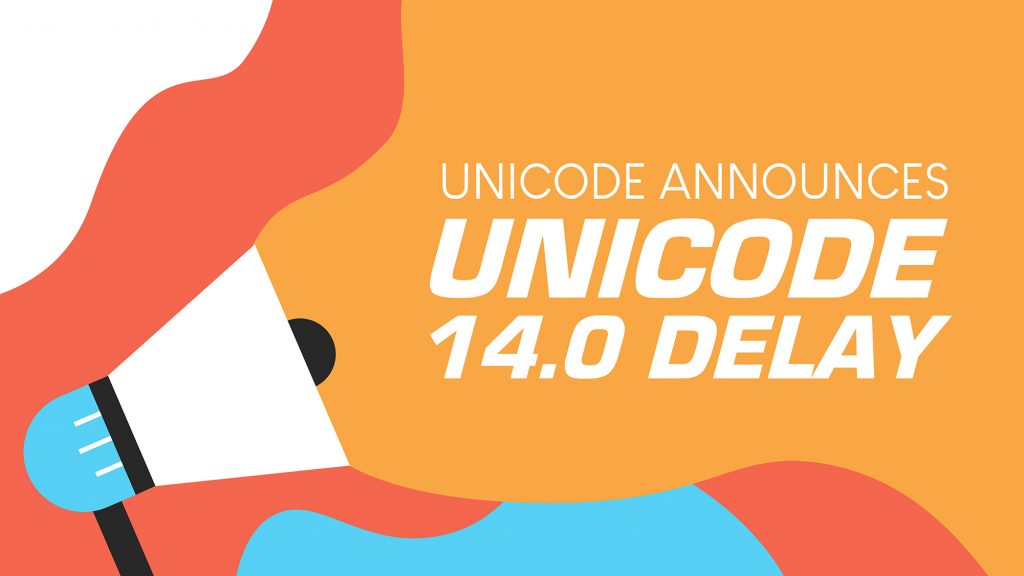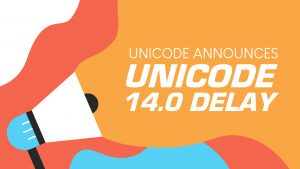 On emojiguide.com, we try to deliver positive content. But life isn't perfect — there are sad moments, happy moments, and dull moments. The emoji world is not exempted from that. In fact, just last week, the Unicode Consortium was the bearer of bad news. The governing body of emojis told the public about a Unicode 14.0 delay.
The roll-out of Unicode 14.0, the 14th version of the Unicode Standard, scheduled for release in March 2021, will be delayed by six months!
What Is Unicode 14.0?
A Unicode 14.0 delay? That's big news, for sure! Each year, millions of emoji users look forward to the new emojis revealed by the Unicode Consortium, the group responsible for defining which emojis enter online platforms like iPhones, Android phones, etc. Every year, the Unicode Consortium reveals its latest batch of emojis, and they appear on major operating systems in August-December.
The Unicode Consortium released Version 9 of the Unicode Standard in June 2016. The same thing happened for the next two years; it released Version 10 in June 2017, and Version 11 in June 2018. In 2019, things worked a bit differently, though. Unicode 12.0 came out in March 2019 to give more time to big vendors like Google and Apple time to squeeze in the new emojis in their software updates.
Schedule Of Unicode 14.0
Before the Unicode 14.0 delay announcement, everyone thought the Unicode Consortium would reveal its latest batch of emojis in March 2021. This would have resulted in new emojis coming to Windows, iOS, macOS, and Android by the second half of September 2021.
Because of COVID-19, the Unicode Consortium delayed the release of Unicode 14 by six months. What does this mean? This means Unicode 14.0 will be released by September 2021. And because it takes several months for major operating systems to include those updates, you will probably see the new emojis on your phones and other devices in the first half of 2022. What a bummer, right?
Why The Unicode 14.0 Delay?
Mark Davis, President of the Unicode Consortium, revealed more details about the Unicode 14.0 delay. In the official blog of the Unicode Consortium. He revealed volunteers perform most of the work done in the Unicode Consortium, and most of the volunteers are affected by the Coronavirus pandemic.
Here is his official statement: "Under the current circumstances, we've heard that our contributors have a lot on their plates at the moment, and decided it was in the best interests of our volunteers and the organizations that depend on the standard to push out our release date. This year we can't commit to the same schedule we've adhered to in the past."
New Emojis In 2020
Bad experiences help us be grateful for what we have, no matter how big or how small they may be. Here is a good example of that — in March, we talked about the 117 new emojis rolling out this year as part of Emoji 13.0, the 13th version of the Unicode Standard. The schedule for this will not change. Despite all the changes the Unicode Consortium is going through, this will push through!
Emojis Coming Out In 2020
The 117 emojis are scheduled to appear on Android devices by September 2020. Apple iOS devices will get it by October 2020, and Samsung devices will receive it by November 2020. Awesome news for all emoji lovers, especially since Emoji 13.0 is one of THE most interesting batches in emoji history.
Some of the most controversial, gender-inclusive symbols are in Emoji 13.0. Examples are Mx Claus, a gender-inclusive version of Santa Claus, and a Man With Veil emoji. Other examples are, a Gender Neutral Parent Bottle Feeding A Baby emoji, an image of a genderless person holding a baby bottle, feeding his or her baby, and the Transgender Flag emoji.
No New Emojis Next Year?
Don't lose hope! To make up for the Unicode 14.0 delay, the Unicode Consortium has suggested an Emoji 13.1 release, a group of emojis that contain emoji sequences but don't have new Unicode Characters. In case you're wondering what emoji sequences are, they're basically a group of emojis that appear as a single emoji on digital platforms.
Code Points
These types of emojis are easier to put onto new software releases because they are made from existing characters already approved by Unicode, so they don't require new code points. If the words "code points" are new to your ears, let's take a minute to define them. But to define them, we need to go back to how the Unicode Standard defines them. In the Unicode Standard, each emoji is represented as a code point, which is a hexadecimal number.
How Devices Read Code Points
A hexadecimal number is a positional system that represents numbers using a base of 16. For example, the Unicode Standard interprets the flower emoji as U+2F48B. Once the Unicode gives the command, devices all over the world copy Unicode. When they see this combination: U+2F48B, they know it means "flower" and they will release the pre-approved image of a flower. Cool, huh?
Emoji 13.1 Release



In case you're still confused by all this, to make a long story short, the emojis in the proposed 13.1 release will be created by combining existing emojis. An example of this is the 🙏🏻 Light Skin Toned Folded Hands emoji and the 🙏🏿 Dark Skin Tone Folded Hands emoji. They are not unique characters; they were made by combining the 🙏 Folded Hands emoji with two different skin-tone modifier characters.
Don't get your hopes up yet, though. The Unicode Consortium has made no final decision on Emoji 13.1. The Unicode Emoji Subcommittee and the Unicode Technical Committee are scheduled to meet about it and discuss it during their in-person meetings held every quarter. But with the coronavirus everything, it might take a while.
Emojis Rumored To Appear In Unicode 14.0
Tbh, the whole Unicode 14.0 delay scenario can be disappointing. You wait for something, and it takes longer than usual. No one wants to experience that. But you know what they say… "good things come to those who wait." And it looks like it will be worth the wait… some emojis rumored to appear in Unicode 14.0 are the Vulture emoji, Crow emoji, Bubbles emoji, and an official Finger Heart emoji! Yes, you can soon give your friends and family finger heart emojis online! Isn't that cool!?
New Emoji Ideas
While you're waiting for new emojis to appear on your devices and social media platforms, here's another idea for you to sink your teeth into. Why not submit an emoji request to the Unicode Consortium? Another effect of the Unicode 14.0 delay is the pushback of the deadline for submitting new emojis. This means you have more time to think of the emoji you want to pitch!
How To Pitch A New Emoji
People can submit their ideas from 15th June to 1st September. But you must not forget, that these won't show up on devices until 2022, so you've also got to wait a bit more to see your ideas come to fruition. To begin the process, you have to first go to Unicode.org and fill up a form for emoji proposals.
Check Out The Emoji Proposals Chart
If you're unsure how to go about it, you can check out how the other users did it by going to the Emoji Proposals Chart section. The Emoji Proposals Chart contains all the emoji proposals submitted to Unicode.org up to the latest release. Pay attention to all the emoji proposals in there. You need to see whether other people have the same ideas as yours.
Once you have completed your document, there is a complete description of the entire process and timeline. Everything is explained, leaving no room for confusion.
Conclusion
While it's sad to hear we won't have new emojis next year, at least we'll still get new ones this year. Something to look forward to during these difficult times. With all that's happening in the world, let's be happy with what we can get!