Memoji 101: 💁‍♀️ Everything You Need To Know About This Popular Phone Feature 📱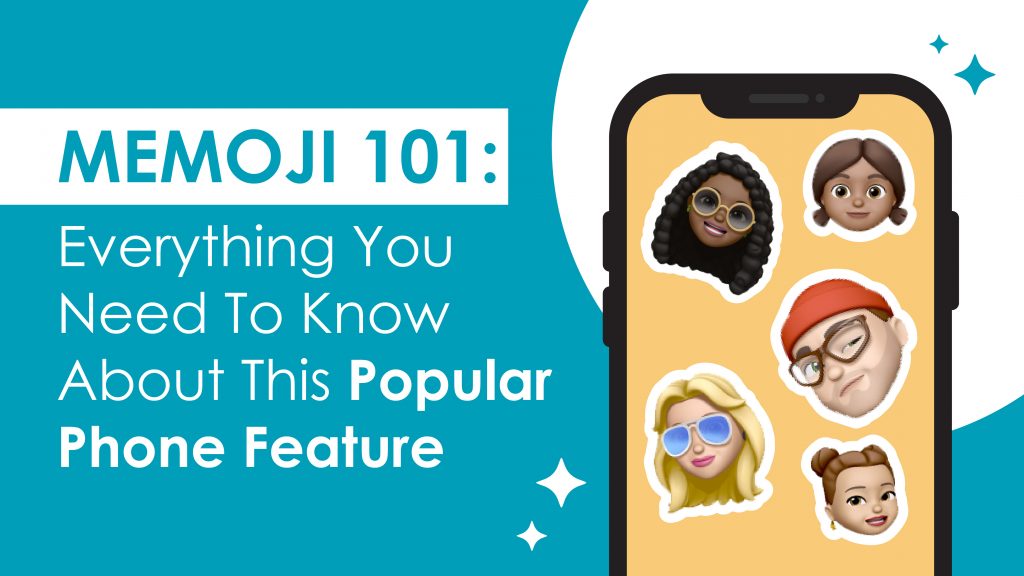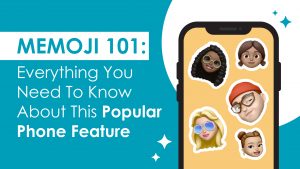 One of the sweetest parts of everyone's childhood involved sitting on the floor, in front of the TV, watching cartoons. While we were filled with joy about our favorite characters, a part of us would also wonder what it would be like if we turned into cartoons. Now, thanks to technology and the emergence of the Memoji and Animojis, we don't have to wonder anymore.
What is an Animoji?
Before we delve into a discussion about the Memoji, we first need to understand what an Animoji is. Animojis, as the name suggests, are custom, animated versions of popular emoji characters. Imagine turning into a unicorn, or monkey emoji that opens its mouth smiles and moves when you do. Isn't that so cool?
The Animoji was first introduced at the iPhone X launch in 2017. The roster of Animoj-capable handsets has since been expanded with the iPhone Xr, XS Max, XS, and now, the iPhone 11, 11 Pro, and 11 Pro Max. Animojis are created through Face ID, a facial-recognition feature developed by Apple. Faces are detected using the phone's front-facing camera. A chip inside the iPhone captures and analyses 50 different muscle movements in your face. It then mimics your expressions to produce Animoji.
What is a Memoji?
A Memoji works like an Animoji, but instead of turning into a cartoon, you create a cartoon version of yourself! Think of it as your very own, personalized Animoji. Through the magic of Memoji, you can animate parts of yourself like your skin color, hair color, eye color, ear shape, jewelry, facial hair, eyewear, headwear, etc. If you don't like the animation you did the first time, you can easily edit your Memoji to switch up your look. Different hair, different features, different accessories, they're yours for the taking in just a few clicks!
How To Get Memojis
Memojis was rolled out by Apple back in 2018. Back then, Memojis could only be accessed by iPhones that had TrueDepth technology, but when iOS13 came about, Apple added several different Animoji and Memoji stickers that can be used on Apple devices with an A9 chip. iOS 13 is the thirteenth release of the iOS mobile operating system developed by Apple Inc for their iPhone and iPod Touch lines.
Memojis are made by Apple and used to be only available on Apple devices. However, thanks to What's App Messenger, a cross-platform messaging service owned by Facebook, you can use and send Memojis from your Android Smartphone. Let's get deeper into that later.
How To Make A Memoji
Creating your own Memoji is very easy. You can use the tools Apple provides to create an avatar of yourself or a character in someone else's image if that is what you want.
Open the Messages app.
Start a new thread or open an existing thread.
Tap the A icon beside the message entry field. A bunch of app icons will show up.
Tap the small icon with three faces. This will bring you to the Memoji drawer.
Welcome to the Memoji drawer!
Go to the plus sign at the far left. Tap it.
You are now at the Memomji creation tool! You will see tabs for Facial Hair, Skin, Headshape, Eyes, Brows, Nose and Lips, Ears, Facial Hair, Eyewear and Headwear.
Don't forget to check out the Memoji avatar as you go through each feature.
Once you are happy with what you did, tap Done! You'll be returned to the message or thread you made in step two.
Your Memoji is now saved in your drawer. Remember, you don't have to go through all those previous steps if you want to include the Memoji you just made in your future messages. You can access all your Memojis in that drawer.
How To Delete A Memoji
You've just updated your phone and you and your friends are having fun creating Memoji's. Fortunately, it's easy to remove Memojis when you've made too many.
Read on to know how:
To delete a Memoji on your iPhone, open Messages and click on one of your conversations.
Tap the Animoji button at the bottom of the screen. Your Memojis will appear.
Lastly, find the Memoji you want to delete, tap the three buttons to the left below the Memoji… voila! You've already deleted the Memoji!
How To Edit A Memoji
iOS 13, Apple's software update that's now available for iPhones, let's you make exciting changes to your Memoji. You can make your Memoji look more like you by choosing your preferred skin color, hair color, etc. Check out the steps below to do it. Before you go on, though, make sure you've updated your iPhone to iOS 13:
Open the messages application on your phone. Pick the monkey icon on the top row.
Tap the ellipsis at the bottom left. This is the menu button.
Tap the Edit button to choose the new skin color, freckles or button mark you want for your Memoji.
Swipe along the top of the screen to change your nose, head shape, eyes, etc.
Don't forget the ears tab, you can add earrings and other ear accessories.
Move on to the headwear tab for hats and caps.
When you're done with those, tap the "done" button at the top right of the page.
You're all set! Now, when you're in a message, tap the monkey icon to get your Memoji.
Tap the face to send a picture, or tap the record button to send a video.
How To Use A Memoji On An Android Smartphone
If you have an Android smartphone, there is no need to fret. You can still use and send your favorite iPhone generated Memoji from your Android smartphone.
All you've got to do is to follow the steps below: Before you start, you will need help from a friend with an iPhone. Ask her or him to make the Memoji you will use.
Download the WhatsApp app on your friend's phone and your Android smartphone.
Once you're done with that, open WhatsApp on the iPhone of your friend to create a discussion with you and your Android smartphone.
Press the text entry button.
Click on the Emoji icon on the keyboard then clock on the three dots "…".
Select the Memoji you want and send them to your Android smartphone.
With your Android phone, click on each sticker and save your sticker by picking Add to Favorites. Your Memoji is now saved in your WhatsApp sticker collection.
Alternatively, you can check out these top 10 apps to create your own memoji on your Android phones!
How To Chat with Friends and Family Using Memojis
FaceTime lets you use the animated version of yourself to chat with your friends and family.
Here is how to do it:
Open the FaceTime feature on your phone. Make a call.
When the call starts, tap on the round button with a star inside.
Tap the Memoji you want to use.
Continue your call with the Memoji you choose.
If you want to continue the call, tap the X button or go back to the FaceTime menu.
If you want to change your Memoji, follow steps 2 to 4.
How to Take a Memoji Selfie
Take your selfie game to the next level by taking photos of yourself your cartoon mini-me! To take a selfie that features your Memoji, the first step is to open the Messages feature on your iPhone.
The rest of the steps are listed below:
Once you're in a Message thread, select the camera icon at the lower left-hand corner of your screen. In case you're confused, this is the same thing you'd do if you want to send a photo to someone straight out of Messages.
Turn the camera so it's facing you.
Once you're in the frame, hit the Effects button in the lower left-hand corner of your screen. The effects button is a star-shaped design enclosed by a circle.
After you hit the Effects button, it will turn white. Then, a group of camera effects will appear above the shutter bottom. Browse through the effects by sliding your finger to the left.
After checking out all the effects, click on the Animoji button It will appear as the first option in the row.
After you hit the Animoji button, a group of Animojis will appear on your screen. If you've already made a Memoji, it will appear as an option.
Select your Memoji.
Pose for the camera. Don't forget to smile!
Be proud of the work of art you've made! Post the Memoji you made on your Instagram, Twitter, and Facebook accounts!
How to Create Memoji Stickers
Express yourself creatively with the use of Memoji stickers! Memoji stickers offer a fun way to interact with your family, friends, and colleagues.
For the full instructions, check out the following steps:
To begin the process, make sure your iPhone is updated to iOS13.
Open the messages app. Select an existing message or start a new one.
Click on the text field.
Tap the smiley face emoji at the bottom left corner.
Tap the smiley face icon to pull up the emoji keyboard in the bottom left corner.
When opening the emoji keyboard, a Memoji sticker will pop up. Tap on the sticker.
When opening the emoji keyboard for the first time in iOS 13, you'll see a Memoji sticker pop up, give it a tap.
You can choose from the eight options shown in the frequently used emoji tab or tap the ellipses icon to see all the Memoji stickers.
Where To Find Celebrity Memojis
Always wanted to be a celebrity? Apple's got the thing to make your dreams come true. Last February 2019, the company released three new celebrity Memoji ads featuring artists Ariana Grande, Florida Georgia Line, and Khalid. They were belting out their latest tunes in Memoji form! Grande performed a snippet of her tune "7 Rings," country music duo Florida Georgia Line sang their song "Simple," while Khalid performed his single, "Talk." The Memojis of these artists, together with other celebrity Memojis, are available on iPhone X, iPad Pro 11-inch, and IPad Pro 12.9-inch (3rd generation). If you want to make your own celebrity memojis, you can do that, too.
Conclusion
Memojis are a great way to add fun and color to your life. You can change how you look with just a finger snap. If you've always wanted to be a redhead, have freckles on your face, bangs on your forehead, you can do all of that… and more! If you don't like anything, you can change it whenever you want to. Isn't that amazing? As more and more Memojis are added to the list, more and more ways become available for users to follow their dreams. In the digital world, anything is truly possible.