Sheesh Emoji: 😩 The Sound Heard All Over The World 🤫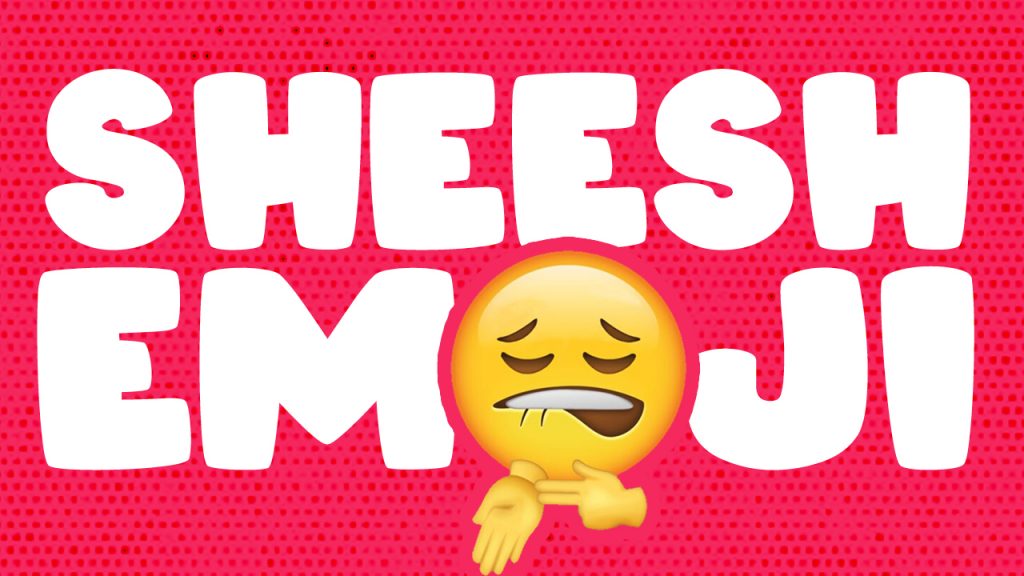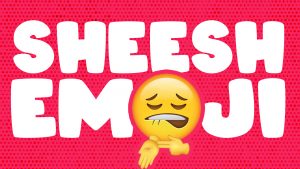 These days, if you want to make something go viral, you better put it on TikTok. With a mind-blowing 500 million users worldwide, the popular social media platform has turned into a humongous viral video machine. Day after day, the app encourages its followers to think and do things differently. Isn't that real power, right there? In fact, not too long ago, TikTok's influence led to the birth of a new and quite controversial emoji, called the Sheesh emoji. It was the first of its kind, an offshoot of the viral "sheesh" TikTok trend that took over the world.
The Sheesh Phenomenon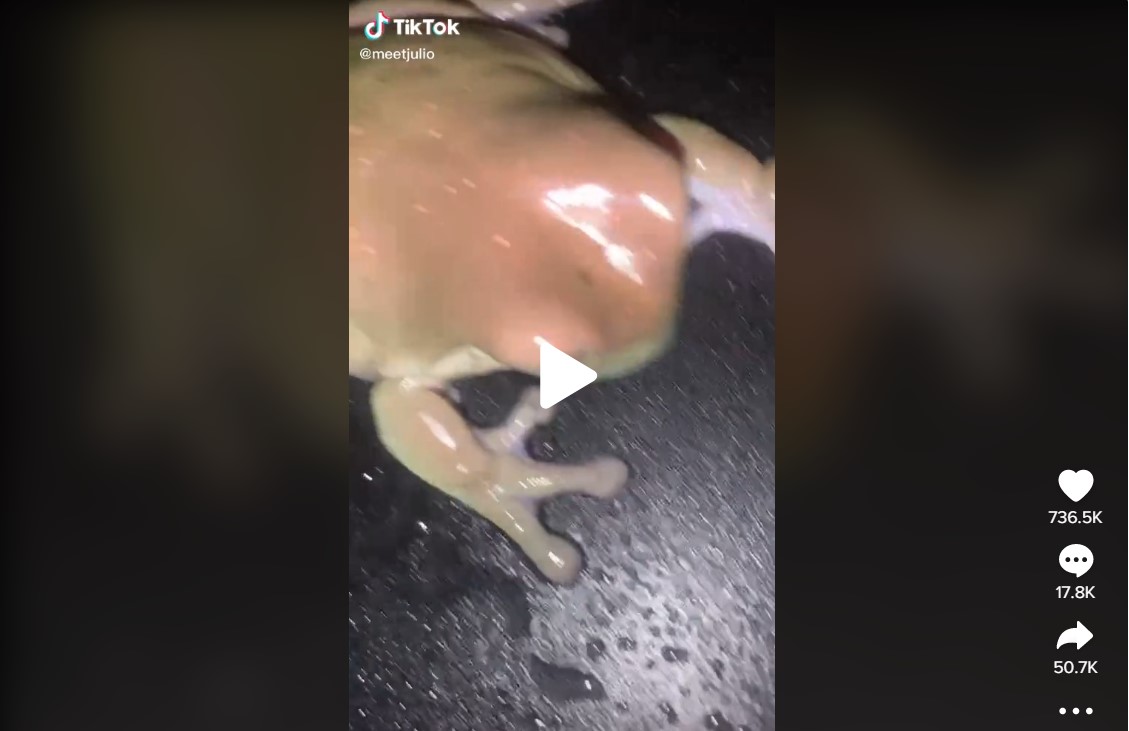 The trend started when TikTok user by the name of @meetjulio uploaded a video of a frog being serenaded by a chorus of "sheesh" sounds. This was the account's first post, on February 14, 2021, and as they say, the rest is history!
Can you believe the sound has now been used in more than 109,000 TikToks? More than 100,000 videos repurposed the original audio of @meetjulio to create a "sheesh" TikTok of their own.
In case you're wondering about that name, the TikTok account @meetjulio was apparently created as a tribute to a TikTok-famous tree frog named King Julio (another great thing about TikTok, anyone or anything can become famous, even animals!).
New Meaning of Sheesh
Interestingly, as more and more people began to jump on the "sheesh bandwagon," the definition of the word "sheesh" began to change. It took TikTok to make it happen, to a word that's actually been around for a while, no less!
Yes, "sheesh" is not a new word. In fact, it's been around since 1955! That was the time it was first included in the Merriam-Webster dictionary. The original definition of the word was "disappointment, annoyance, or surprise," but today it has quite a different meaning, thanks to TikTok.
Users began playing with the sheesh emoji, as well. In fact, you could hardly find the same sheesh emoji anywhere because each site or platform was releasing their own sheesh design. The Unicode Consortium, the governing body in charge of selecting, releasing, and overseeing emojis, never came up with an official design and definition of the emoji, giving all platforms freedom to produce their own emoji artwork.
Sheesh Emoji

On some emoji sites, the sheesh emoji features the 🤫 shushing face emoji. If this emoji could talk, it would probably simply make a "shush" sound. As for its meaning, the sheesh emoji depicted here is typically used to convey silence, quietness, and secrecy. If someone reacted too loudly to a shocking video or picture you sent, you could use this version of the sheesh emoji to gently remind them to tone it down.
Another way to use it would be to respond to unexpected events in interactions with friends and peers. For instance, after seeing or hearing something truly shocking, send the 😲 astonished face emoji followed by the sheesh emoji to show you're surprised, but you're keeping it all a secret.
Sheesh Emoji Design Explosion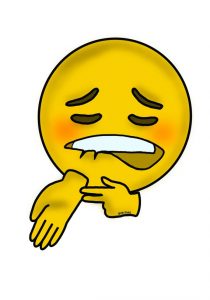 As the sheesh emoji became increasingly popular worldwide, netizens thought about making their own custom emoji. For some strange reason, most of the designs featured a smiley pointing at its wrist with a weary expression on its face. The meaning of this was closer to the Merriam-Webster and TikTok definitions than what was portrayed on other sites.
Add Sheesh Emojis To Discord Servers
The designs they made were compatible with the popular VoIP and instant messaging social platform Discord. Users could download the sheesh emoji and upload it to their Discord servers. These were topic-based channels where users could interact with one another through text or voice chat. In these channels, users share links, emojis, GIFs, and stickers.
Up to now, these emojis have been available for you to download and use. If you'd like to learn, the section below teaches users how to include emojis in Discord servers.
For Windows or Mac Devices
Before anything else, if you want to add custom Discord emoji, you need to be a server owner or administrator. So, make sure you are before moving on to the next steps!
1. To start, open your Discord server and click the downward arrow beside the server name. It's on the channel list on the left. In the drop-down menu, click Server Settings.
2. Look for the Emoji tab in the Discord server's settings menu. This is where you can add custom emoji. Don't forget to check all the requirements. The maximum size of each emoji is 256KB, and you can only use two characters for emoji names. In addition, be reminded that standard Discord servers can accommodate 50 standard emoji and 50 animated emoji GIFS. If you want to increase your storage, you've got to ask Discord Nitro subscribers to boost your server.
3. To add standard or animated Sheesh emojis, click on Upload Emoji. Next, get the file from your device's local storage. If the file fits Discord's requirements, the system adds your emoji to the Animated Emoji or Emoji Lists.
4. Each custom emoji has an alias tag that uses the file name of the uploaded emoji image. This is the tag you will use to add an emoji to a message.
5. Want to replace the default alias? Just tap on the Alias box beside a custom emoji, and type in a new name. Feel like changing your alias? Hover over your present alias in the Emoji list. Tap the large red "x" at the top right of your alias to delete it.
For Android Or iOS Devices
1. Open the Discord app on your tablet or phone to reach your server.
2. Go to an open channel and click on the three white lines on the left. This will open the server and channel list for Discord.
3. Click on the three dots beside the server's name in the channel list.
4. In the pop-up Discord server menu, click on Settings. This will give you access to the server settings.
5. Go to the Server Settings menu. Click on an emoji to access your custom emoji settings.
6. Just like what happened with Windows and Mac, a list of requirements for emojis will appear in the emoji menu. These requirements are roughly the same as the ones for Windows and Mac.
7. Select the custom emoji file you want to upload. Tap Crop if you want to crop the image before uploading, or Upload if you just want to go straight to uploading.
8. Tap the emoji file to change its alias tag after it has been loaded. This will lead you to the emoji's settings page.
9. Ready to have a change of identity? In the alias box, type your new name.
10. To save your new tag, tap the Save symbol in the bottom right corner. It will be saved immediately. If you change your mind and want to delete the emoji, just click on the three dots at the right of the custom emoji settings, then in the drop-down menu, click on Delete emoji. The emoji will be gone from your server's emoji list.
Accessing Sheesh Emoji On Discord
Congrats! By this time, your Sheesh emojis have already been uploaded to Discord!
Learn how to add them to your messages below:
1. Once you've added a custom emoji to your Discord server, you'll be able to see it in the emoji pop-up menu when you tap on the emoji icon on the chat message bar.
2. In the pop-up menu, your server's custom emojis will be listed under their own category. Just tap any of the custom emojis listed there to add them to your message.
3. Remember, you can use custom emojis on your own Discord server if you're a Discord Nitro subscriber. Once you become a Nitro subscriber, you can use the custom server emojis on any other Discord server, even one that is not yours, as long as the Use External Emoji setting is enabled in that Discord server's channel permissions.
Sheesh Emojis That Can Be Used On Discord
A few funny emojis, at the right moment, can lighten up any dull party or instantly break the ice in any gathering. Use these funny Sheesh emojis to spice up your chats on Discord.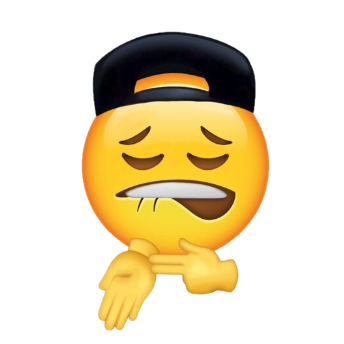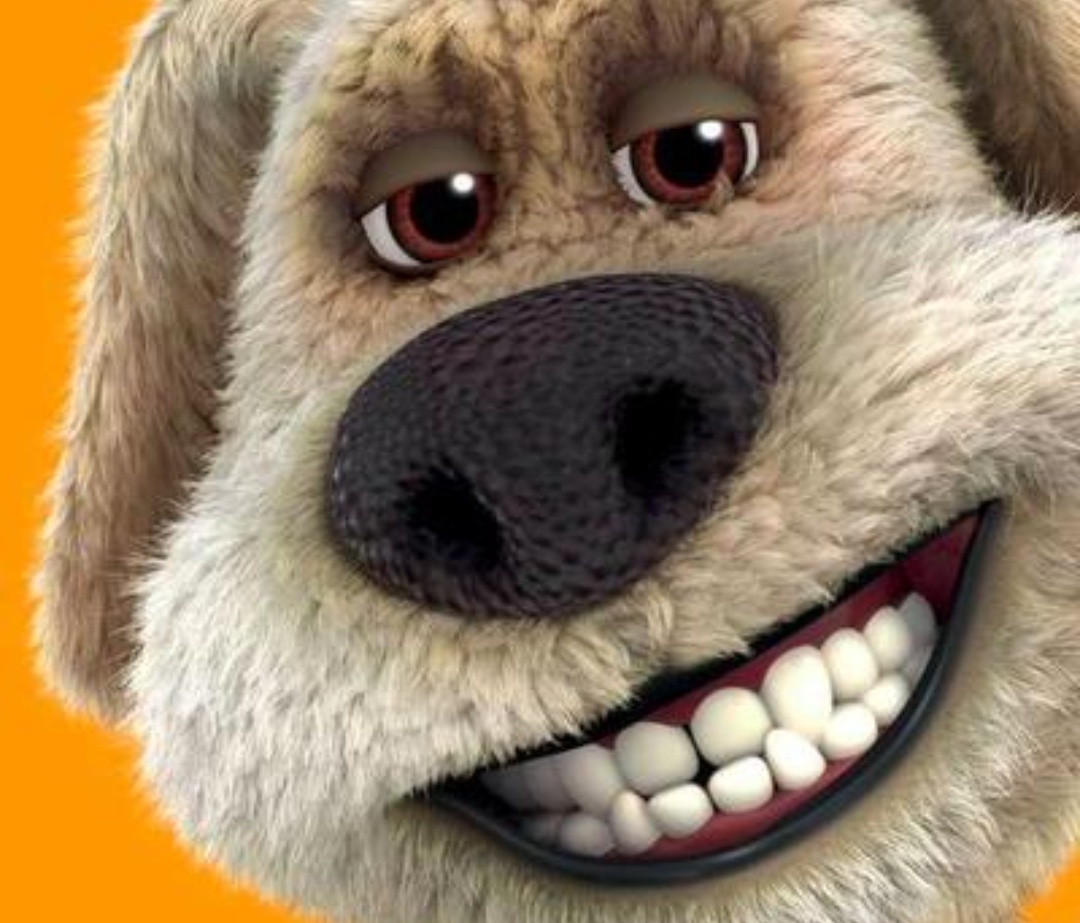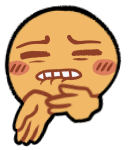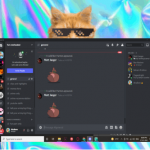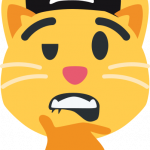 Add Sheesh Emojis To Slack
Level up your online workplace banter with these wacky Sheesh emojis on Slack! Slack is a popular workplace communication tool with a rich collection of settings and options. Out of all of the features available on Slack, its voice and video call settings are one that truly stands out. It allows you to make calls to your colleagues and clients from anywhere at any time. In addition, if you want to share some confidential information with a client or want to discuss project details that you don't want to share with the team members, then Slack offers the feature of creating a private channel.
Follow the steps below to learn how to add custom Sheesh emojis to your Slack messages:
1. Open the workspace you want to add a GIF to.
2. Go to the top left portion of the app, and then click on your workspace name.
3. Choose Customize Slack from the menu.
4. Once you're done, tap Add Custom Emoji, then click on Upload Image to pick a file. You can upload images in PNG, JPG, GIF, or even animated GIF format, although a more compact, square image will yield the greatest results.
5. Choose a name. The name you pick will be the name of your emoji.
6. Click Save.
7. To locate your custom emoji, just open the emoji selector and go to the # icon at the top-right part of the window. It's important to note that you cannot create your own emojis directly from Slack, but you are free to use any of the ones you have previously uploaded as often as you wish.

Deleting A Custom Made Sheesh Emoji In Slack
1. Open the workspace you want to remove the Sheesh emoji from.
2. Tap your workspace name, which you'll see at the top left of the screen.
3. Pick Customize Slack from the menu.
4. Look for the emoji you would like to remove, then click the icon next to the emoji.
5. Select Delete Emoji to confirm.
Funniest Sheesh Emojis You Can Use On Slack
We searched the Internet for out some of the wackiest sheesh emojis you can use on Slack.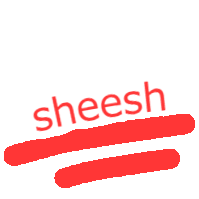 Make Your Own Sheesh Emoji
If you're tired of using all the available versions of the sheesh emoji, did you know you can make your OWN sheesh emoji, by combining other emojis?



🕶 sunglasses emoji + 🤏 pinching hand emoji + 😩 weary face emoji
Meaning: When someone tries to act cool, but you're not having it!



👉 backhand index pointing right emoji + 🤚 raised back of hand emoji + 😩 weary face emoji
Meaning: Someone is trying to act all innocent, but you're not believing a word they're saying.



💪 flexed biceps emoji + 👈 backhand index pointing left emoji + 😩 weary face emoji
Meaning: That guy who loves to flex his biceps at the gym does not impress me!


🥵 hot face emoji + 😩 weary face emoji
Meaning: The hot weather is making me tired!


👄 mouth emoji + 😩 weary face emoji
Meaning: Not believing someone's lies, sick and tired of someone's lip service.


😭 loudly crying face emoji + 😐 neutral face emoji
Meaning: Doesn't care about someone's tears, or chooses to ignore someone's tears.


🥶 cold face emoji + 😬 grimacing face emoji
Meaning: Cold weather is making them cringe at a person's actions.


😩 weary face emoji + ✋ raised hand emoji
Meaning: You're so tired, you won't move, you absolutely swear!
Sheesh All Over
While the Sheesh emoji was popping up in texts, social media posts, and emails, loud, high-pitched choruses of "sheeeeeeesh" continued to invade TikTok, filling up clips of food, makeovers, and even confessionals. Apparently, the trend didn't stop with TikTok user @meetjulio and his frogs, it caught the attention and imagination of Hollywood!
Musicians and Athletes
In his song, "Check," rapper Young Thug used the word "sheesh" to show how happy he is about the money he's making. Also, basketball superstar, LeBron James took a picture of his signature Nike sneakers, inserted a few fire emojis, and put the word "sheesh" beside all of them. That year, the use of the word increased significantly, thanks to LeBron's influence.
YouTubers
Meanwhile, the Prince Family, YouTubers with 8 million subscribers, released a music video titled "Sheesh." In the video, Brianna Prince raps a song that heavily uses the word "sheesh." In less than a year, the video has had over 9.2 million views.
In the meantime, TikToker and YouTuber Rowheim Farooqui had a different approach to the trend. He got his Tesla to play the "Sheesh" sound when the horn is honked and took a video of it. The video has gotten over 24 million views!
Viral Celebrities

Sheesh choirs, anyone? TikToker @ebay_lit uploaded a video in which he says "sheesh" in harmony with two friends, thus creating a "sheesh choir" of sorts. The upload gained over 12 million views in a little over a month!
However, TikToker @veryveryvinny showed he can be his own choir when he posted a video of himself layering his own voice a number of times, making it sound like he was with a real choir! The video gained over 4.3 million views in just a month!
Apparently, @meetjulio wasn't the only TikToker that was fond of frogs. A TikToker with the handle @ucharlie made a skit using the Sheesh sound with frogs. It got over 5.9 million views in four days!
The trend reached its peak in March 2021 when a TikToker with the handle @calibuu also posted a video with the Sheesh sound. This one got over 11 million views in two days. Among all the "sheesh" videos, @calibuu's was one of the most controversial. The video showed @calibuu picking up wool from lambs. Above him were the words: "When you win slave of the month."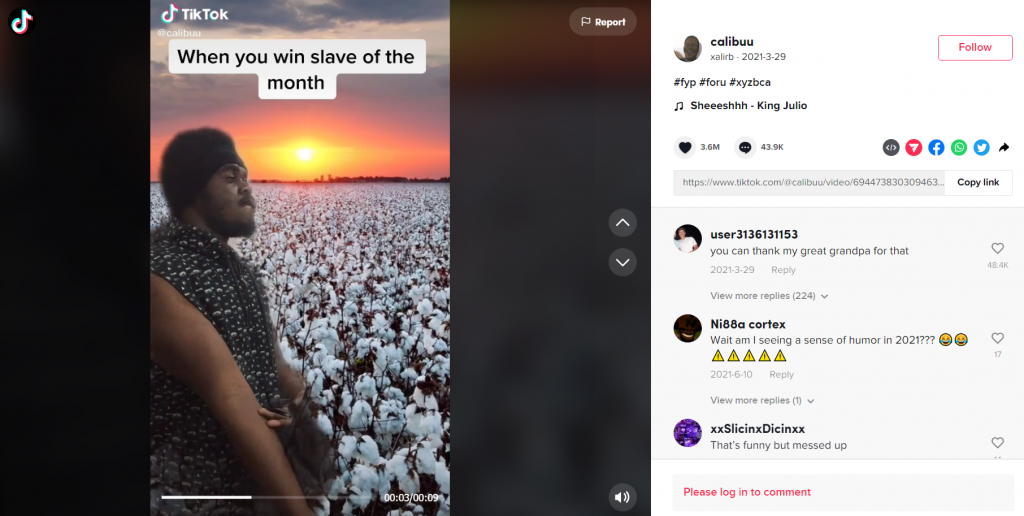 Conclusion
Different people may use "sheesh" in REALLY different ways, but if there's one thing that may never change, it's the high-pitched squeal of "sheeeeeeesh." That's just plain hilarious! A welcome sound on any given day, whether it's made into a song, music video, or performed with a choir.
On a more serious note, here's hoping that the powers that be (hint, hint Unicode Consortium) consider releasing an official sheesh emoji. While social media can be a wonderful thing, on the flip side, it's also kind of disturbing to think that the definition of a word can change just like that because of a trending video. If TikTok can rewrite that, will there be no end to what the app can do? Having the proper authorities step in will clear up any confusion and make it safe for netizens to share and send the sheesh emoji whenever they want. Miscommunication is every emoji lover's worst nightmare. When there is a will, there is a way!