🟠 Orange Circle Emoji: Exploring Its Meaning and Creative Uses 🟠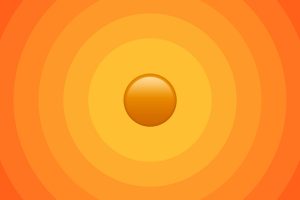 Hey there! Are you ready to dive into the vibrant world of emojis and discover the magic of the 🟠 Orange Circle emoji? Whether you're an emoji aficionado or just someone looking to add some zest to your digital conversations, this guide is for you! 🍊
What Does the 🟠 Orange Circle Emoji Mean?
Emojis are the language of the digital age, and the orange circle emoji is no exception! This cheerful little orange circle has multiple meanings and can be used in a variety of contexts. The primary significance of this emoji is "orange" itself, the bright and juicy citrus fruit that symbolizes energy, enthusiasm, and a zest for life. It also represents warmth, creativity, and the arrival of autumn, filling our minds with thoughts of pumpkin patches and falling leaves. 🍂🎃
Why and When to Use the 🟠 Orange Circle Emoji 🟠
🍊 Vitamin C for Your Conversations: Feeling a burst of energy or excited about something? The orange circle emoji is your perfect companion! Use it when you want to add a dash of positivity and share your zestful spirit with others.
🍊 Autumn Vibes: As the leaves change color and the air gets crisper, the orange circle emoji perfectly encapsulates the essence of fall. Share it to celebrate this cozy season, whether you're going apple-picking with friends or sipping on a pumpkin spice latte. ☕️🍁
🍊 Creative Flair: Are you an artist, writer, or musician looking to showcase your latest masterpiece? The orange circle emoji can represent your creative prowess and set the tone for your artistic endeavors. Let your followers know that something special is coming their way! 🎨✨
🍊 Foodie Fun: Are you sharing a delicious recipe, trying out a new restaurant, or simply appreciating a tasty meal? The orange circle emoji is the perfect accompaniment to your food adventures. Bon appétit! 🍴👩‍🍳
🍊 Team Spirit: Is your favorite sports team playing a crucial match? Show your support and enthusiasm by sharing the orange circle emoji alongside their name or logo. Let's go, team! 🏀🏈⚽️
🍊 Exciting Announcements: Got some thrilling news to share? The orange circle emoji helps you build anticipation and excitement among your friends and followers. They'll be on the edge of their seats, eagerly waiting for the big reveal! 🎉📢
🍊 Bright Wishes: Sending someone well wishes or cheering them up? The orange circle emoji's sunny vibes will instantly brighten their day and show that you care. Spread positivity like confetti! 🎊💕
Creative Combos with the 🟠 Orange Circle Emoji 🟠
🟠+🌟= Radiant Achievement: Combine the orange circle emoji with a sparkling star to celebrate accomplishments, big or small. It's like giving a virtual high-five! 🙌🎉
🟠+🍂= Autumn Awesomeness: Pair the orange circle emoji with a falling leaf to embrace the beauty of autumn and all things cozy. Time to get those sweaters out! 🍁🧥
🟠+✍️= Creative Juices: If you're a wordsmith or an artist, this combo is for you! Share your creative process and let others know that inspiration is flowing. 🌊🖌️
🟠+🍕= Foodie Heaven: Combine the orange circle emoji with a pizza slice to express your love for good food and encourage your friends to join in on the feast. 🍕🤤
🟠+👻= Spooky Fun: As Halloween approaches, pairing the orange circle emoji with a ghost will set the stage for some chillingly good times! 👻🎃
🟠+🏆= Winning Spirit: Use the orange circle emoji with a trophy to celebrate victories, whether they're in sports, games, or life in general! 🎖️🏅
Embrace the Zesty Spirit of the 🟠 Orange Circle Emoji!
In the vast landscape of emojis, the orange circle emoji stands out as a burst of energy and creativity. Its infectious enthusiasm can enliven any conversation and add a splash of color to your digital interactions. So, the next time you're feeling joyful, excited, or just craving a slice of orange, don't forget to reach for this little citrus gem! 🍊✨
Whether you're sending warm autumn wishes, sharing your latest artwork, or simply celebrating life's little victories, the orange circle emoji is your go-to companion. Let its zestful charm brighten up your chats and spread positivity to all corners of the internet! 🌐🌈
Add some zest to your life with the orange circle emoji! Embrace its vibrant meaning, get creative with fun combos, and watch your conversations come alive with energy and excitement. 🍊💬