8 Ways To Use Emoji Slang To 📣 Boost Your Social Media Posts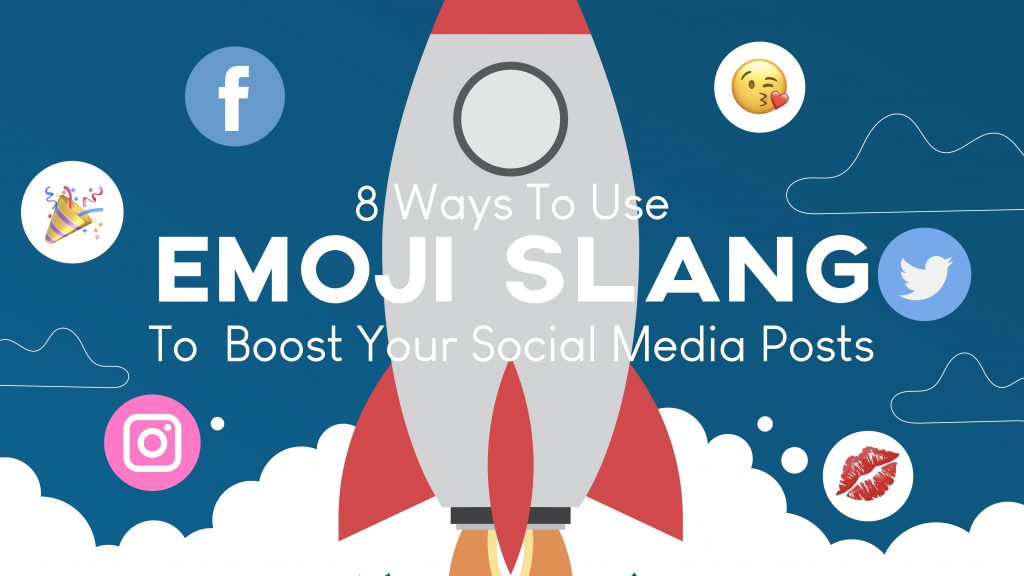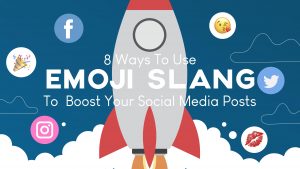 The emoji has come a long way from its original use as a footnote to text messages. Nowadays, it has become quite common to see an emoji or two or more on social media platforms like Facebook, Twitter, Snapchat, and Instagram. Many people make use of social media emojis to increase intimacy with the ones they are talking to. Other people use emojis when they fail to find the right words to aptly express what's on their minds.
Whether you use emojis to express either your thoughts, emotions, or frustrations, it cannot be denied that emojis have revolutionized the way we communicate. Whether you're embarking on your journey as a digital marketer, or have been building an online business for years, mastering the use of emojis is important. Emojis are a great tool to boost social media posts. A social media emoji strategically placed in a Tweet or Facebook status can greatly increase the engagement of a social media account. On that note, here are our 10 tips on how to use emojis to improve your social media posts.
1. Know Your Emojis
The social media emoji lexicon is constantly evolving. One emoji could have one meaning one week, two or three meanings the next. Some seemingly innocent emojis might have double meanings or inappropriate innuendos which could damage the reputation of your brand. It is important to regularly check the meaning of every social media emoji you use.
Emojis can be tricky if you are not certain what their meaning is and in what context they should be used. This is even more important for Twitter users. The social media platform has a 140 character limit, leaving little to no room for lengthy explanations about emojis that have multiple meanings. On the other hand, because most emojis have an expressive and fun tone, they're the perfect fit for a celebratory Tweet. Holidays, announcements, and milestones will benefit from the visual excitement of a social media emoji or a couple of social media emojis.
2. Know Your Audience
Brands are more than just products and logos. Brands are like people, with different personalities and unique characteristics that help consumers connect with and be loyal to them. When you use emojis in your social media posts, you are adding a layer to your brand. This is why it is important to connect the emoji to your brand.
If you are managing a healthcare brand targeted to seniors, sassy emojis might not be appropriate to put on your posts. An example of this would be an emoji with its tongue sticking out. Another inappropriate emoji would be a Devil emoji. If you are promoting a beauty brand, you can use the Face Blowing A Kiss emoji. That emoji might seem a bit improper in more serious industries like banking, shipping, etc. To add to that, refrain from using emojis on formal sites like LinkedIn or Kalibrr. In case you might be confused about this rule think of it this way- emojis enhance our language. If the emoji complements the text that precedes it, you're on the right track.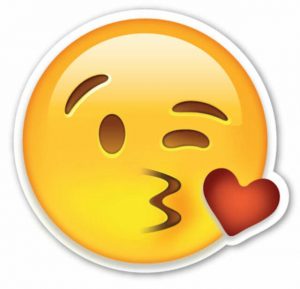 3. Create Original Content
Just because an emoji is popular, does not automatically mean it will create a lot of engagement on a social media post. Use something more creative than the usual smiley to convey your message. You can use a combination of various smileys or add graphics to existing emojis. If you are promoting a lipstick brand, you can create a differently colored background, a few additional graphics, with the Mouth emoji at the center, to draw emphasis to your brand. Stand out from the usual emojis people see on social media, and you will surely be rewarded.
4. Be Inclusive
Be careful not to alienate your market. If you are using emojis that involve people or body parts like thumbs, shoulders, etc, it would be wise to include emojis of people with various skin tones. Emojiguide has a wide range of skin tones—light skin, medium-light skin, medium skin, medium-dark skin, and dark skin tones that can be used.

5. Be Strategic
Be careful not to put too many emojis on a post. One or two strategically placed emojis will add life and personality to a social media post. Three or four more redundant emojis might give the impression the brand is overreacting or too pushy. The same rule goes with using words in all capital letters like three smileys of the same kind.
6. Run Social Media Campaigns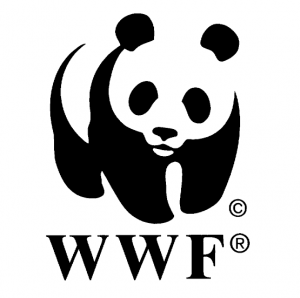 The WWF or World Wildlife Fund ran a campaign on Twitter to educate millennials and raise awareness of the plight of endangered wildlife. To support this cause and get people tweeting, they began an #EndangeredEmoji Twitter campaign. The WWF released 17 new variations of animal emojis. Fans had to donate 0.10 euros each time they used one of those emojis. WWF received a total of 59,000 sign-ups and 559,000 mentions within the first month of its launch.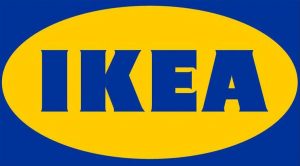 Another example is a social media campaign by furniture, homeware, and home accessory group IKEA. The Sweden-based group released a set of Ikea-themed emoji containing over 100 emoticons downloadable on Android and iPhone devices. The emojis were created to remind families, flatmates, or couples of their household chores. Some of the emojis were of a big pile of laundry, a dog, and an ironing board. According to IKEA, since men and women have always found difficulty in communication, and at home, most misunderstandings and fights occur around clutter, IKEA thought of the global language of emojis to bring men and women closer together.
7. Prepare Your Audience
When it comes to social media, timing is so important. You can't just place an emoji on a social media post and expect phenomenal engagement. As digital marketers and online entrepreneurs, you should prepare your target audience for it. Ask yourself these three questions before you begin—will your audience feel comfortable with them? Will it add context to your post? Will it create an engaging experience with your customers? Once you've answered all three, you're ready to go!
8. Know The Right Time To Use An Emoji
Since you want to create good engagement with your customers, you need to know the right time to show your emoji on social media. This varies from platform to platform because each social media app is different, you can't compare Instagram, Twitter, or Facebook. They all have their strengths and weaknesses. That being said, here are a few guidelines per social media app to help you on your way. If you want to go deeper than what we've said, there are plenty of social media management tools to provide you with the guidance you need. Examples are Sprout Social, Hootsuite, and Crowdfire.
When To Post Emojis On Instagram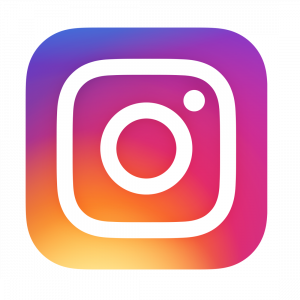 Since Instagram is a visually oriented sharing platform, feel free to put emojis in your comments, posts, bio, and even hashtags. In a study made by social media analytics group Quintly, emojis posted on Instagram receive 47% more average interactions per post within one segregated period. This means that emojis are a great way to engage with your audience on Instagram. In terms of time, the best time to post your emojis on Instagram is from 11 am to 1 pm or after work from 7 pm to 10 pm. This is because most Instagram users log in via mobile so they tend to avoid browsing during work or school hours. Anytime after 9 pm will also be too late for them, since they have to be at work or school the next day.
When To Post Emojis On Twitter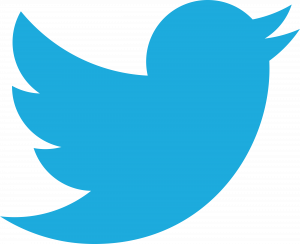 Unlike Instagram, Twitter users tend to log out a few hours earlier in the nighttime. Bad times for posting emojis on Twitter are weekend evenings after 8 pm or Fridays after 3 pm. This is presumably because most employees are already planning their weekend and don't have much time on that day to post about it.
If you want to have your tweets seen, shared, liked, or retweeted, post your emojis on weekdays from 12 pm to 3 pm or during rush hour. Twitter seems to be the preferred social media app for commuters, probably because they have time to kill before going to work. Here are some interesting facts about posting on Twitter, based on various studies, tweets with images result in 41% more retweets. It also results in 48% increase in favorites, and 31% more click-throughs. So, if engagement is what you are looking for, post those brand-specific images with an appropriate emoji for maximum effectiveness.
When To Post Emojis On Facebook
In the realm of social media, Facebook is the undisputed market leader with a staggering 2.41 billion active users per month. Based on a study by the Buddy Media group, posts with emojis and emoticons have a 57% higher like rate. Posts with emojis also have a 33% higher share rate, and 33% higher comment rates than posts with no emojis. After seeing those numbers, the decision to post emojis on Facebook is a no-brainer.
On when to post emojis on Facebook, that data will depend on your Facebook page. There is no standard time for it. On average, 1,500 stories could appear in a person's Facebook news feed. If a person has a lot of friends and page likes, as many as 15,000 stories could appear any time they open their account.

So, how will you know when is the best time to post your emoji or emojis on Facebook? By checking out the Insights dashboard on your Facebook page. Here you will see a detailed breakdown of the days and times your fans are most active on your page. Facebook Insights also shows the reach and engagement for every post you share to your Facebook page.
Now that there is such a wealth of data available to you, you can schedule the best time and day available to post your emoji or emojis. Out of all the social media platforms out there, Facebook isn't only the biggest, it also has the most features. You can share, comment, create status updates, tag people, create event notifications, etc. Since it has the most features and the greatest reach, make sure you get your emojis out there for maximum engagement!
Emojis As A Global Language
Emojis are quickly becoming the first global language- and it's easy to see why. Its universal appeal cannot be denied- a smiley face in Japan is the same in Australia, Mexico, and Brazil. As it continues to grow at a rapid pace, who knows what the future for Emoji will be? Will there be emoji options at the grocery counter or ATM? It may sound far out, but in the modern society we live in, it is quite possible.